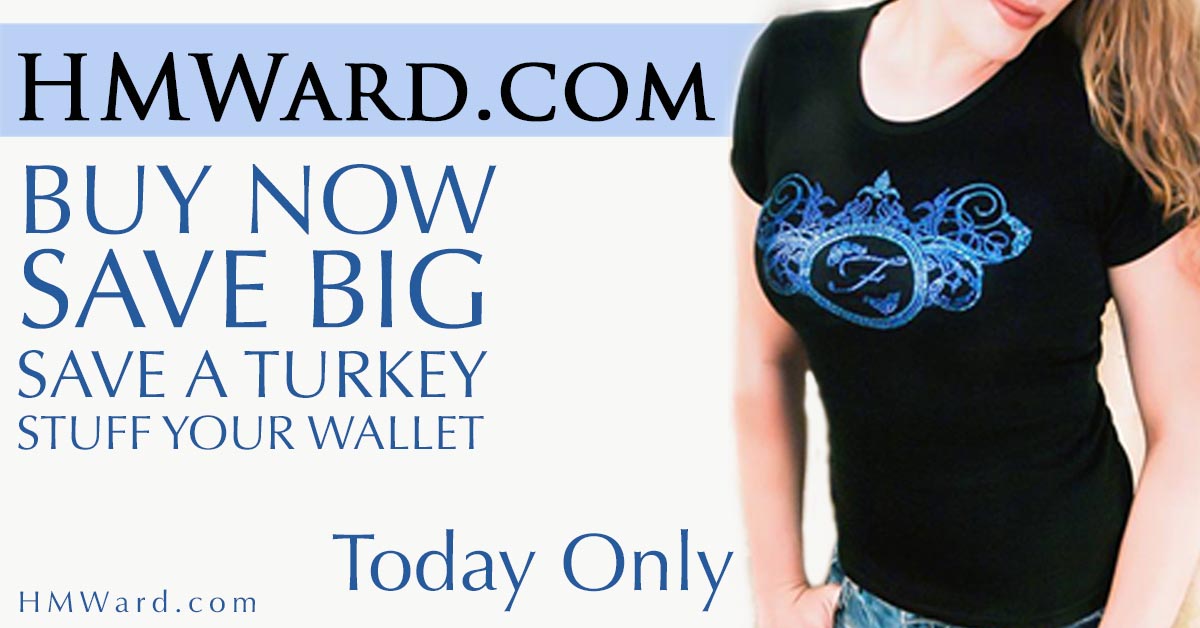 BLACK FRIDAY SALE STARTS NOW! 
Everything in the HM Ward store, including the coveted crystal T shirts and the collector's edition of DAMAGED is on sale. How much of a sale is it? It needed to be a sale of kickassery proportions, so it's killer.
50% OFF ALL IN STOCK ITEMS.
That means you can get that hardcover you've been dreaming about for $25. Booh yah!
The sale ends on November 28th, or when we sell out. If the item you're wanting has sold out, that's it babe. No rain checks. This sale is first come, first served. So, if you want something, GRAB IT NOW!