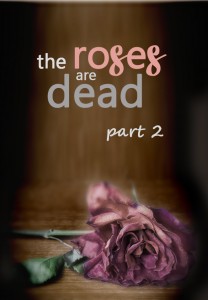 Four years ago, I began writing shorter works for the sole purpose of capturing the reader who doesn't like to read. It was an odd thing, to realize there are readers who don't enjoy the process of reading. It could be due to anything from time constraints, to education, to visual impairments. The point is, they don't want to settle back into a book and admire the words. They want the story told in a way that's evocative, engaging, and provides a sense of instant gratification.
According to a New York Times article, "no one has tried to do a bite-sized commercial fiction model, at least not in any sustainable way."
Let me introduce myself:
I'm no one. I've had 21 New York Times bestsellers in the past three years. I've hit the USA Today list over 30 times, too. I was #1 at Digital Book World. I hit the Wall Street Journal list. I've been on the cover of the New York Times and featured in articles in HuffPo and Forbes. I've sold over six figures annually in paper (without a New York publisher), most of which are bite-sized books containing roughly 125 pages of text. These titles sold so well in the US that AmazonCrossing bought the rights to sell 20 of these novellas in Germany in paper and digital. Sales there are echoing the same principles seen in the US – there's a thirst for shorter works. Give it to Amazon to step outside the box and color outside the lines with me. They're not a traditional anything, but then that's been part of the problem–a lack of change.
New York is a city where change thrives. It's a living breathing thing that can't be denied. New York City is a place where you can walk down the street and find anything and everything. There are no limits, and no end to innovation except when it comes to publishing. Traditional NY publishers never cease to amaze me with their sloth-like movements and overall aversion to change. It took four years of watching authors like me, who have grossed over 8 figures a year, to decide it might be worth a look. Suddenly our bamboozle of tastelessness is re-branded as 'new' and 'never been done before!'
That clause that they added to the end of the sentence should cover the anomalies out there. The Hugh Howey type that writes WOOL (those were novellas that NY repackaged into novels) is a rarity. But lightning doesn't strike twice. Oh, wait…Hugh got struck more than twice.  The man's a pioneer, a visionary and he's not the only one, thank God, but we are few and far between. Needless to say, it gets lonely out here when you do everything backward and upside down from the mainstream way of publishing, especially if it is done on purpose.
Very few see the intentionality at the heart of these decisions. It wasn't luck. There's no way luck would have struck over 20 times and landed me on the New York Times list, which is the gold standard of which books are being consumed most rapidly at this current week in time.
If it's not luck, then what is it? Simple. That's the market pulse and until now traditional publishers have been flat-lining it with big fat books.  I've been glad that traditional NY publishers didn't notice this 'little' market hole. I've been quite happliy camping out here since 2012. There are a few friends here as well. We're the ones that ruffle feathers because we did something unusual and it worked.
Welcome, New York Traditional Publishers. Pull up a chair, and don't lose your nerve when no one understands what you're doing. Up until now you've only catered to readers. Guess what? The people who don't normally read for pleasure have a different set of expectations. They don't follow the rules, they don't care about traditional guidelines, and they're remarkably demure. They assume that these books aren't for them. They think authors create their works for the people who are the literary connoisseurs of our day. The novella, bite-sized crowd is too meek to realize they matter. They're too humble to suspect that someone might actually care about their needs and desires. They're sick of mass consumed fast food type of reads and 'rags.' They want the steak, and they would have taken it years ago if you stopped trying to shove a 32oz porterhouse down their throat. Sometimes a reader just want canapes. They can enjoy them easily, one-handed, with a baby on their hip. They can sneak a story on the train on the way to work and get the grin of satisfaction before they step off onto the platform.
This battle is about so much more than the length of the book. It's taking a market segment that's been ignored for decades. They were marginalized. These readers have been made to feel inferior because their desired attributes didn't line up with what New York Publishers were dishing out. No one wants to consume the same thing, the same size, every day at every meal, so why would we think readers should? Reading is a way to feed the soul. It ignites the imagination and sparks hope within weary hearts. It's a lifeline that's been denied to far too many, largely because bigger books mean bigger profits in the traditional world.
What happened to books like The Lion the Witch and Wardrobe? Peter & Wendy? The Wolves of Willoughby Chase? Those fit in my pocket and cost less than $5. I could afford them when we were broke. I could finish them before my eyes betrayed me and a migraine blurred the words. I found magic, adventure, and hope in a compact size. The act of reading isn't this complacent act that's lazy and lounging. A good read makes you feel alive, and these shorter works can do that in a sustainable way that's not possible with longer books. Sustain that.
I'm disappointed that New York hasn't caught up yet. They're always two steps behind, or in this case, roughly four years. Hat off to Indie authors and AmazonCrossing for forging new roads and plowing through the propaganda to find out what readers really want and then having the guts to give it to them.