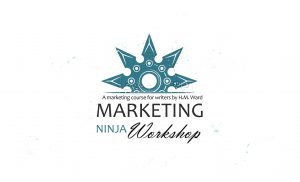 Are you frustrated trying to market your book? I know a lot of authors who are having issues getting eyes on their work. They feel so upset and defeated. Remember that everyone starts at the beginning. I sold 27 books my first month as an author.
Long story short, I've had hundred of writers ask me to make a course on MARKETING FOR WRITERS. That's exactly what I did. Today is the official early launch day, so there are amazing discounts if you buy in the next 24 hours. How does 50% off sound? What about free digital downloads and worksheets?
H.M. WARD'S MARKETING NINJA WORKSHOP (<–CLICK FOR MORE DETAILS!)
Head over here and check it out. See if this course is for you. Got questions?
Email me at support AT rebelwriters DOT com or message me on Facebook.