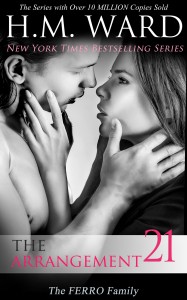 THE NEW YORK TIMES BESTSELLING SERIES!
THE ARRANGEMENT
Volume 21 is available for pre-order.
Release date: DEC 28th, 2015
The final book in this series will be THE ARRANGEMENT 23. Eeep!
Thanks for reading! This has been an amazing series to write and having the fans along to help steer the story has been awesome!
Pre-order now at these retailers:
For more info on THE ARRANGEMENT series, click here.